100ml Tulsim Cough Syrup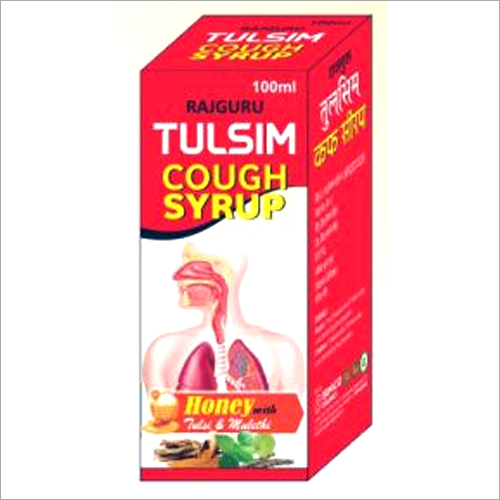 100ml Tulsim Cough Syrup
Product Description
We are offering 100ml Tulsim Cough Syrup, which is non-drowsy, 100% herbal, non-alcoholic, fast action formulation. This syrup is best for all types of coughs, also its is beneficial on cold, bronchitis, influenza and asthma. We also provide this 100ml Tulsim Cough Syrup in air tight packing option, therefore no foreign substance goes inside it. Moreover, this syrup helps in cleaning the mucus from bronchial tube, as it affects respiratory system directly.
Herbal preparation for comfortable respiration
Benefits :
Makes expectoration easy and induces sense of well being
Relives cough of varied etiology
Non sedative, well tolerated and safe for all age groups.
Reduces severity, frequency and duration of asthmatic attacks.

Packing : 100 ml.